When I started looking into the zero waste shampoos, I found many offerings on the market. If you're going zero waste I highly recommend these plastic-free alternatives to traditional shampoos and conditioners.
However, part of the zero-waste experience that I really love is in making products myself. When looking into zero-waste shampoo recipes, it was clear that making your own can be super simple and should also save you money.
Today I bring you my two favorite zero waste hair care recipes. The first is super simple, and the second has numerous benefits. Let me know what you prefer!
Zero Waste Shampoo #1: Soap Nut Shampoo
This method ticks all the boxes: reasonably-priced ingredients, not too drying on the scalp, and not too complex to make. This natural shampoo has worked beautifully for me, my family and my friends. I also really love the addition of protective aloe vera, which should leave you with wonderfully soft locks.
FAQ
How long will it take? - 30 minutes in total, however the soaking can take 2-24 hours.
Where can I buy the ingredients? - The only unusual ingredient is soap nuts. Buy from Earth Hero (US), Amazon, Big Green Smile (UK & Europe), Etsy (worldwide).
Is it messy or dangerous? - No. This method uses all-natural, non-harmful ingredients. Also, it's good to know that soap nuts are actually technically berries - so those with nut allergies will be fine.
What you will need
Ten dried soap nut shells, without seeds (make one bottle of shampoo - but buy the soap nuts in bulk for a cost-effective long-term option). Either buy the version without seeds or take the seeds out manually
A few drops of essential oil in a fragrance of your choice, which is excellent if you want to individualise your shampoo, or coconut oil if your hair is dehydrated, or a little bit of both if you like. Pro tip: Aloe vera juice can also be used, which provides extra nutrients and protection against the sun
A squeezy bottle or a bottle or container with as small a top/lid as possible (the mixture is quite runny)
Water
A fridge
A blender
A bowl
Instructions
Boil and cool some water
After boiling some water, pour out one cupful and let it cool to room temperature (it usually takes about an hour for the water to cool down, or a bit less).
Soak the soap nuts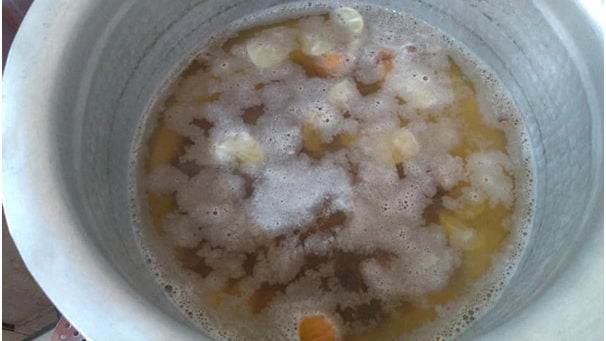 Put 10 of your soap-nut shells into another empty cup or bowl, and then pour the room-temperature water over them. You'll find they have a lovely, fresh smell. Let the mixture sit for two hours, overnight, or, for best results, for 24 hours. Generally, the longer, the better - but I know you live in a time-pinched world like me!
Blend
Pour the mixture into your blender, and blend on high, for one minute. Enjoy the fresh fragrance and even use a little to wash your hands.
Let it liquify again
Leave it to sit for about two hours, so that it liquefies again. Go and watch a movie and then return to your glorious concoction. Some people like to do an apple cider vinegar rinse before washing, so you could do that now, too. It's up to you how many extra care treatments to use - but using the soap-nut shampoo alone will do the trick too.
Strain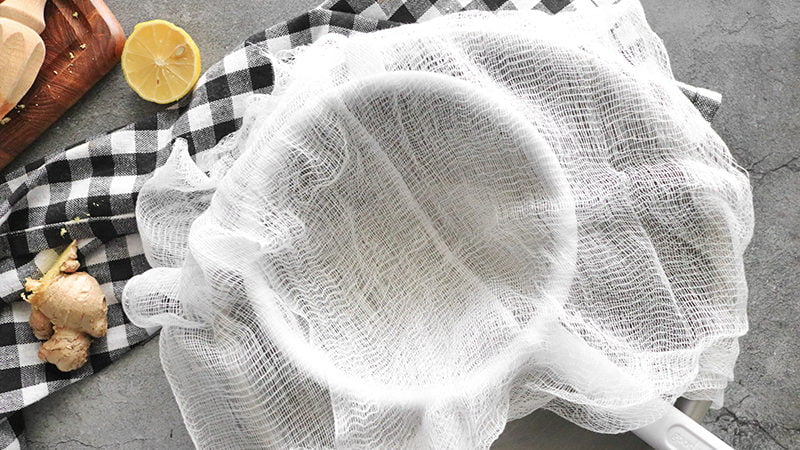 Strain into a bowl or bottle using muslin or cheesecloth, or even whatever very thin cloth you can find - an old t-shirt should do the trick. (If that's difficult to find, you could always use a tea strainer or even a vegetable strainer, but try not to get too many bits into your liquid). When all the liquid has seeped through, wrap it up and squeeze out as much goodness as you can. This liquid can be kept in the fridge for up to two weeks. You can also freeze it. Throw away the bits.
Mix it up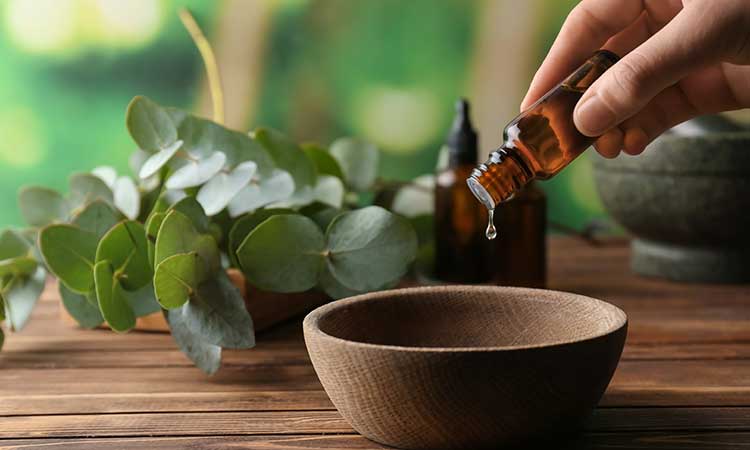 Pour 2.5 tablespoons of the soap nut liquid into your bottle. Put the bowl of liquid back into the fridge. Then add to the bottle, 2.5 tablespoons of aloe vera juice, and 15 drops of your chosen essential oil and/or a tablespoon of coconut oil. Shake vigorously (make sure the lid or top is closed!)
Use your shampoo!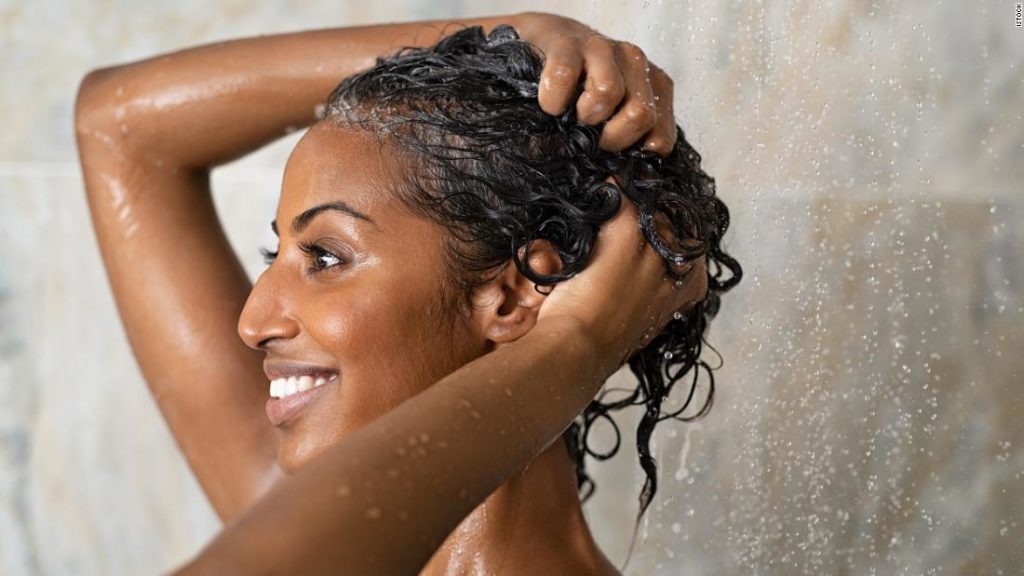 Hopefully, you'll have a squeezy bottle or a container with a small opening, so that you can pour it onto your scalp. Massage in and enjoy. Pour some more onto your hands, and apply along the lengths of your hair. Leave it in for 30 minutes if you have time, or otherwise just a couple of minutes. Rinse. Afterwards, your hair should be super-soft and wonderfully fragrant.
How easy was that?
Keep in mind that it's essential to use the soap nuts without their seeds, and that the soaking process is probably the most important part of the process, as this is where all the soapy goodness happens.
Was this simple, cheap, and effective enough? What type of hair do you have, and what were the results? I'd love to hear what the high points and low points of this method were for you as an individual.
Zero Waste Shampoo #2: Castile Soap Shampoo
This next eco-friendly shampoo has a few more ingredients, but helps significantly with scalp health and hair growth, and creates a beautifully soapy lather. A frothy lather + eco-friendly vibes = a happy camper.
FAQ
How long will it take? - About 1.5 hours in total (including seeping).
Where can I buy the ingredients? - Amazon and plenty of other online stores.
Is it messy or dangerous? - No. All-natural and non-harmful ingredients. More ingredients than the previous method may mean more mess.
What you will need
4 oz Dr Bronner's Tea Tree Oil Pure Castile liquid soap
4 oz vegetable glycerine
2 tsp Dried Aloe Vera
2 tsp Shikakai powder
2 tsp Nettle (or 1 bag nettle tea)
10 oz boiling water
Instructions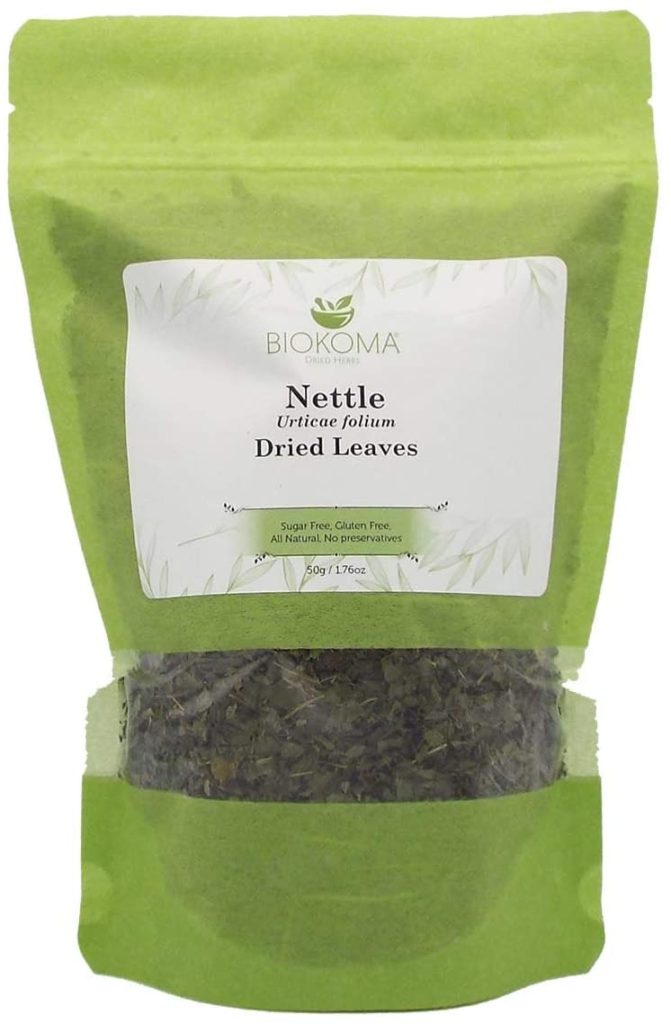 Pour about 10 oz boiling water into a bowl, and add all the dry ingredients (2 teaspoons of dried aloe vera, 2 teaspoons Shikakai powder, and 2 teaspoons dried Nettle (or 1 bag nettle tea).
Stir and steep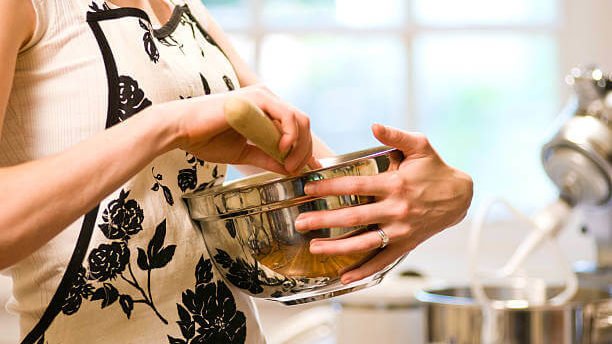 Stir for about a minute, then leave to seep for an hour.
Stir and strain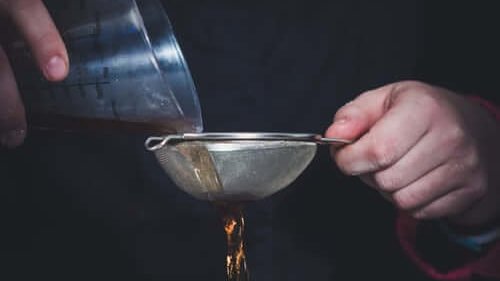 Stir again for a minute, then strain into a bottle using a tea strainer or cheesecloth.
Add wet ingredients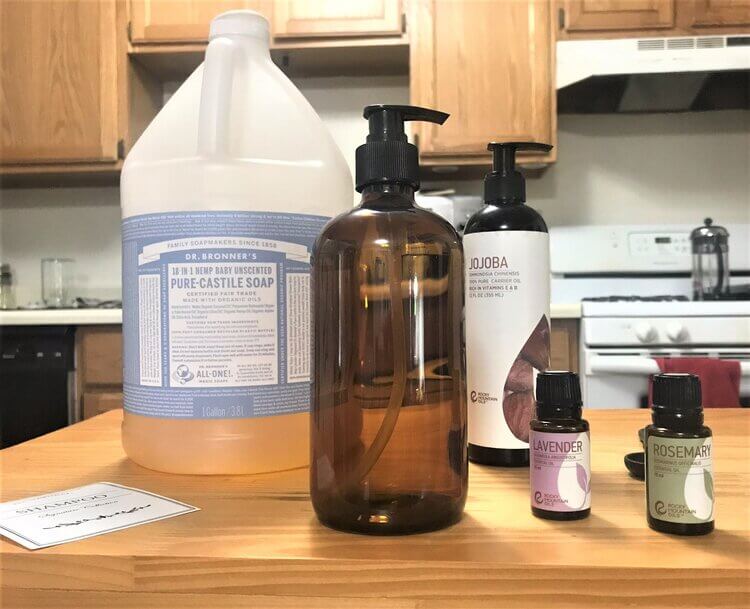 Add 4 oz (hemp and tea tree) castile soap and 4 oz vegetable glycerine, and stir. Pro tip: Add a few drops of essential oils for extra fragrance!
Choose your container and enjoy!
Pour into a reusable squeezy bottle or use carefully with your hand over the bottle opening (it's quite runny).
This version of zero waste shampoo, while a little more complicated, produces a much more lathery, soapy shampoo and is excellent for those who struggle with dry hair and scalp. While there are more products to buy and the cost may be higher initially, they form the basis of an excellent investment - you'll only need a small amount for each batch, so they should last you more than a year's worth of washes!
Final Thoughts on Zero Waste Hair Care
The Soap-Nut Zero Waste Shampoo is fantastically simple, works well on various hair types, and uses only a few ingredients, making it an excellent all-rounder. The Castile Soap Zero Waste Shampoo takes a little (really, only a little) more effort and a few extras, but creates a gorgeous soapy lather and can ultimately cut your shampoo budget for years!
Let me know how you find these recipes and your zero waste hair! Which eco-friendly shampoo do you prefer?
For those of you who simply don't have the time or inclination to make your own, make sure to check out our round-up pre-made Zero Waste Shampoos here. We've done the research and trawled through many options to shortlist the most effective, most budget-friendly, and most easy to find alternatives.
Even just ditching plastic bottles and switching to shampoo bars would be a positive eco-friendly step towards a cruelty-free, plastic-free, and zero-waste lifestyle.