As I wrote about previously, there are some amazing, eco-friendly reusable makeup remover pads on the market, but why not go one step further and make your own? That's really leaning into the zero-waste mindset.
It makes me uncomfortable to throw away single-use pads. They are terrible for the environment and after I realized how many I use; I knew I had to find an alternative.
As far as DIY projects go, this is a beginner's level of difficulty. They are very easy to make, require minimal time and skill, and it makes such a pretty gift.
Don't you love it when you have the chance to create something that is both affordable and eco-friendly?
I hope this helps answer all your questions and you will soon be enjoying your own DIY Reusable Makeup Remover Pads!
FAQ
Before we get started, let's cover some basic questions:
What are reusable makeup pads made of?
Most of the time, reusable pads are made of a fabric material such as a towel, cotton or various other natural fabrics or soft woven textiles.
Why do I need to use makeup remover pads?
By properly removing your makeup before cleansing, you can avoid clogging your pores while preventing pimples and breakouts. It's also a common fact that not properly removing your makeup over time could cause skin to thin and age.
Why are single-use pads bad for the environment?
During the production of single-use pads, they use pesticides on the cotton plants which have a negative effect on the soil, water and living surroundings. Other than that, single-use pads are often made with materials such as plastic or polyester, making them a very difficult item to decompose.
How does one clean reusable makeup remover pads?
Unless the ones you bought state otherwise, you can just toss them into the sink with some warm water (and makeup remover if you want to). Don't be afraid to scrub them, they are not as fragile as they look. If you are doing laundry, you can also just pop them in with the rest of your wash, it is fabric after all. When you are done, allow them to air dry so that they don't shrink.
Step-by-Step: How to make reusable makeup remover pads
What you will need
Scissors
Tape measure or cup
Sewing machine or
Needle and thread
Pins
Fabric
Rough fabric (see suggestions below)
Soft fabric (see suggestions below)
Suggestions for fabric
Rough - Used for exfoliation
Use a towel cloth, soft denim, or coarse cotton.
Soft - Used for gentle cleansing
Use soft cotton such as an old T-shirt, velvet, or jersey.
Preparation
Make sure the fabric you are using has been washed and ironed. I took the extra step of washing it with hot water and face wash. It was probably unnecessary, but it made me feel happier about using my old shirt on my face.
You need to decide if we want round or square reusable makeup removers. If you want to make squares, use your tape measure to measure out squares in a size that you prefer, I decided to do 3 inches all-round. If you would like to go with the traditional round shape, use a cup to trace the circles.
5 easy steps to DIY reusable makeup remover pads
1 - First prepare either your squares or your circles, making sure that for each soft fabric shape, you also have a matching rough fabric shape. I just used a pencil to trace and my normal kitchen scissors to do the job. Don't worry about perfection, you can always leave the edges rough and give it a good trim once you put them together.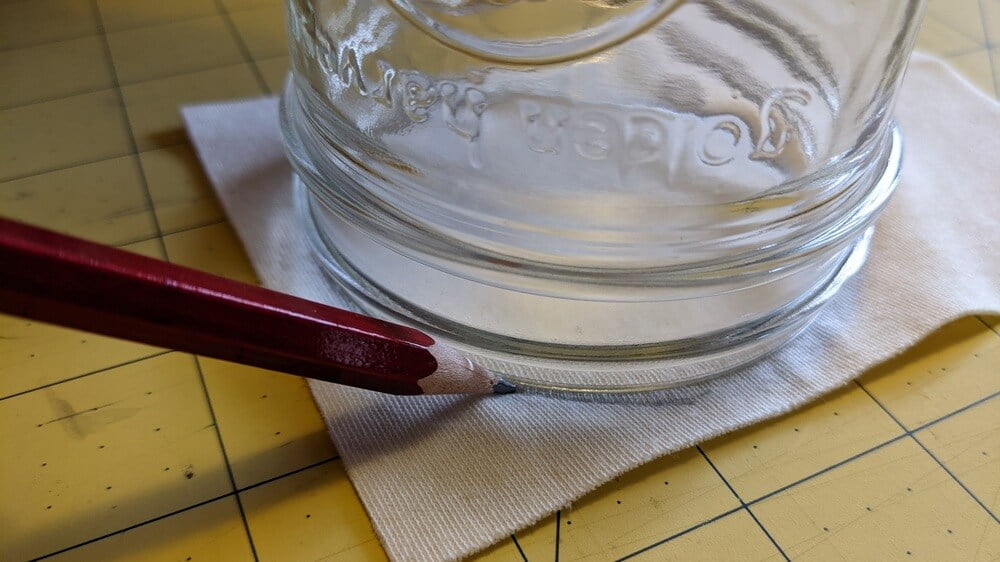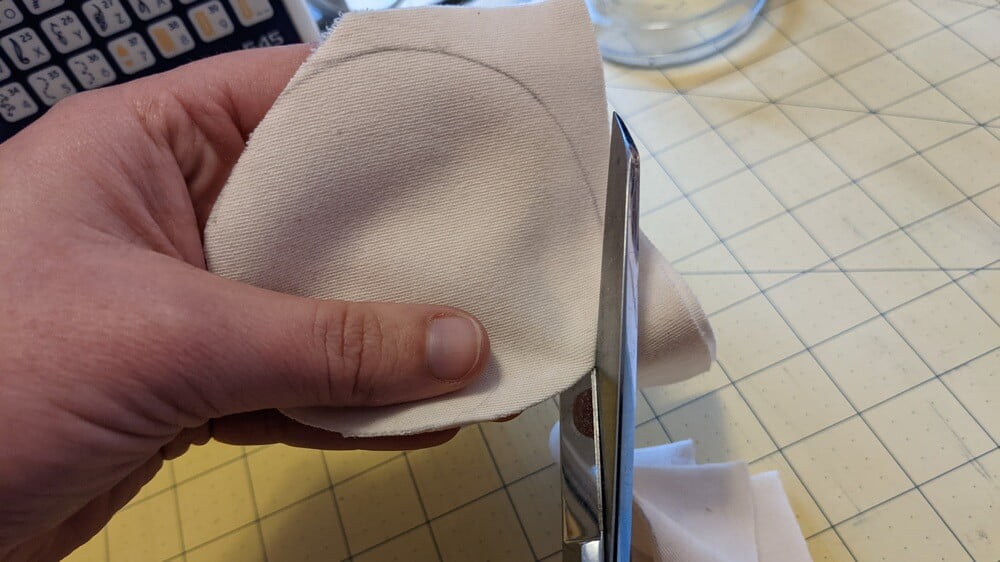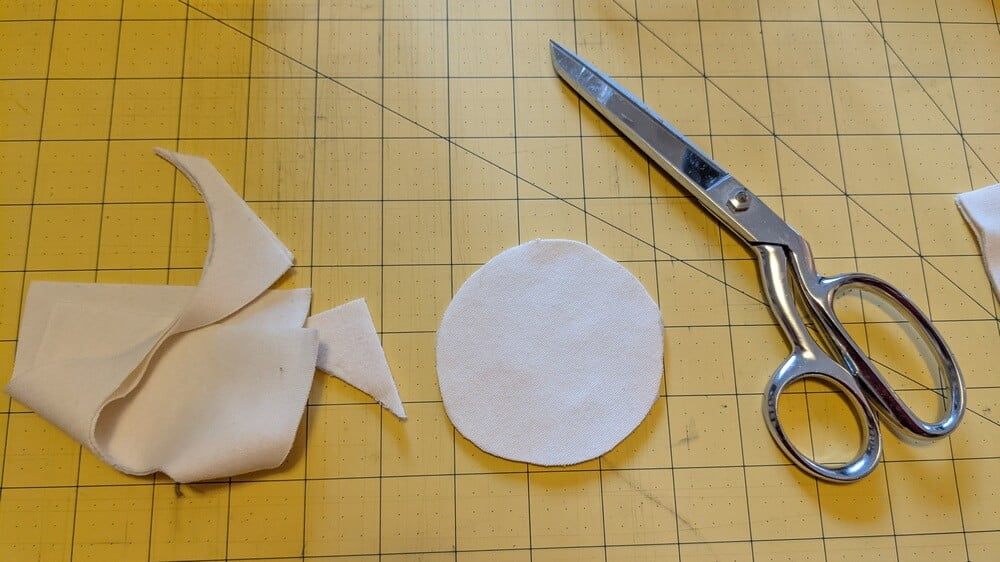 2- Place the rough and soft shapes on top of each other with the right side of the material facing the outside.
3 - Using a needle and thread or a sewing machine, stitch the edges together all the way around. If you have an overlocker, you can stitch the edges like the example below, otherwise leave the edges rough, it won't make much of a difference.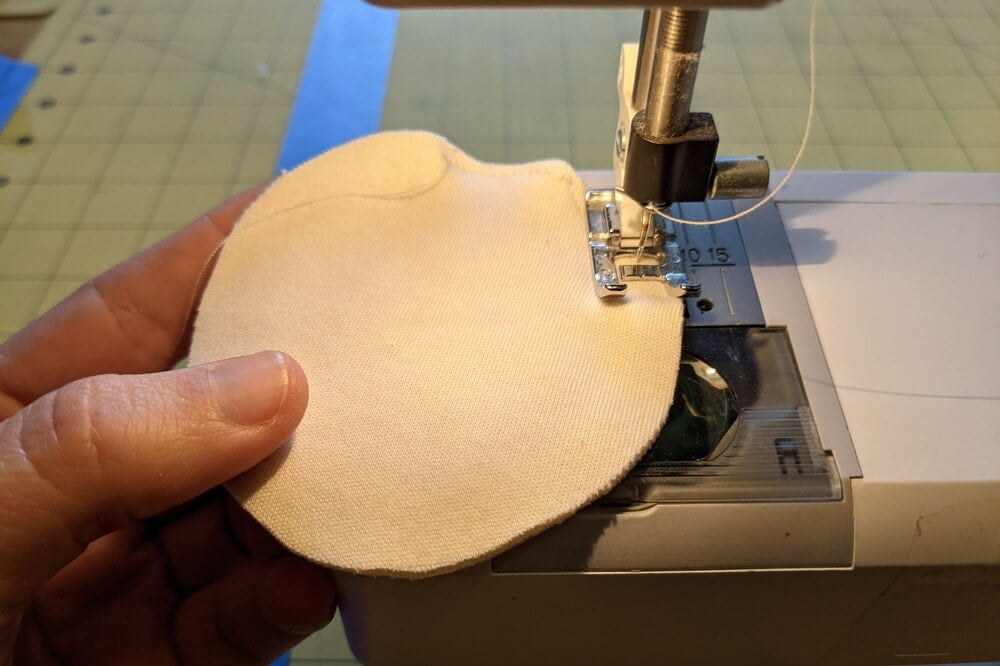 4 - As a fun addition, you can give each round a different colour trim. While this would serve as a decorative feature, you could also do it to differentiate between the various rounds for different purposes, such as cleansing and/or toner. It also helps to make sure you don't use the same one too often!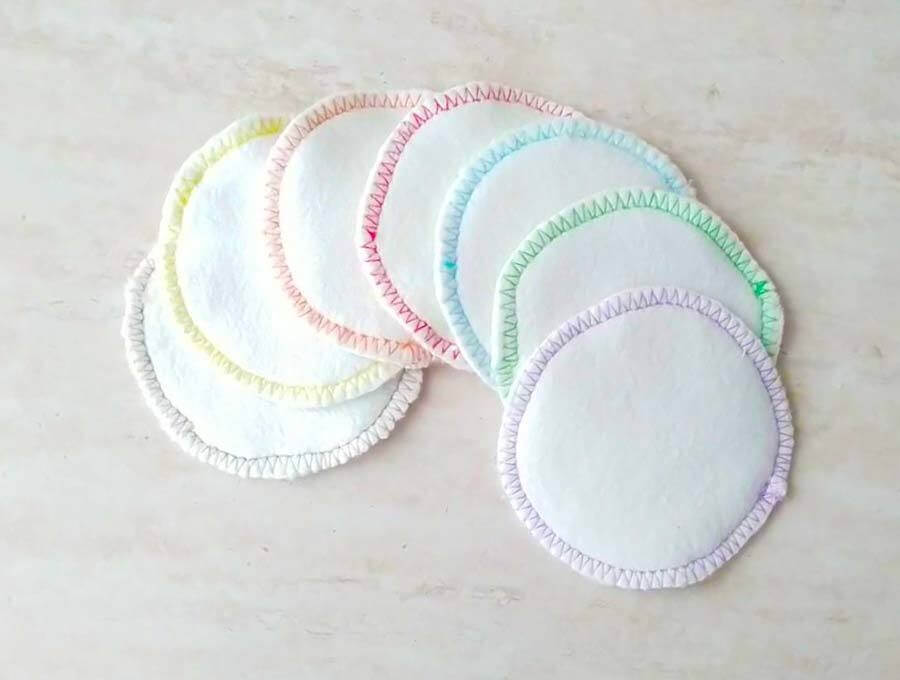 5 - When you are done you can either store them in a little vanity bag or you can place them in a jar and soak them in a cleanser or toner of your choice. I like to do both, so I always have options. My favourite toner is a mixture of witch hazel and rose water.
It is as simple as that. Enjoy your homemade makeup remover pads and the knowledge that you are one step closer to a truly eco-friendly beauty routine.
Bonus step
If you have extra fabric, trace two shapes slightly larger than the pads you just made. Stitch them all around except for one side (if you are doing a round one, leave an opening of about ⅓)
Now you have a perfect little pouch for your homemade makeup remover wipes or pads. You can give it a drawstring, button of just as some adhesive velcro.
Final thoughts
These little rounds make such a difference in my routine and in my zero-waste lifestyle, and it was so easy to do. I think this is a great way to recycle fabric scraps of old clothes. It really does feel great not seeing my bathroom bin pile up with single-use items. I can't wait to make some for my friends to keep the ball rolling.
How did you find this DIY? I found it quite therapeutic, even as someone who rarely uses a sewing machine. What interesting details would you add? I would love to see what you come up with!
If you're not feeling the DIY - fear not, I have a guide to reusable makeup remover pads that you can order online.